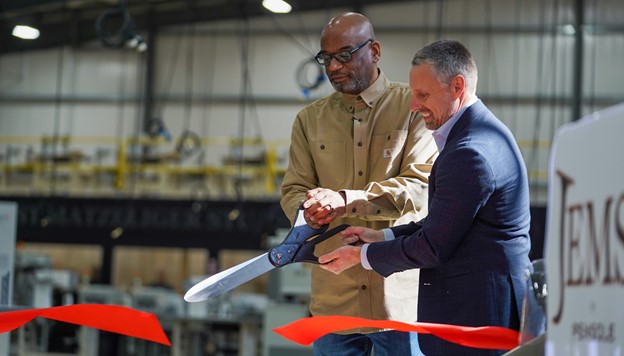 Designer Brands is proud to announce that we have achieved our latest milestone in our partnership with Pensole Lewis College of Business & Design. Together with Dr. D'Wayne Edwards, president of Pensole, and others from his team, we joined hands for the ribbon-cutting ceremony of JEMs by Pensole. This state-of-the-art facility is where together we'll incubate the next great wave of shoe designers for our industry!
JEMs by Pensole is one of the first black-owned footwear factories in the U.S., located in New Hampshire. Our partnership aims to promote diversity, equity and inclusion within the footwear industry, and support Black designers who historically are underrepresented across design ranks. Our collaboration is a significant step toward fostering a more representative industry, and DBI is proud to be a part of this journey.
As a company, we believe in promoting and supporting diverse talent, and JEMS aligns perfectly with our values. We are excited to see the positive impact JEMs by Pensole will create in footwear and look forward to supporting all participants in our shared journey toward success.